The Jenolan Caves
9 augustus 2016
The Jenolan caves are the world's oldest and Australia's most impressive caves. Made of Limestone, they are recorded to date back at least 340 million years. They are located in the Jenolan Karst Conservation Reserve, west of the Blue Mountains in Eastern Australia, near the town of Oberon. The Jenolan caves are a major tourist attraction in the area, there are in total 11 caves open to visit – and they are open every day of each year!
You can discover several marine fossils and calcite formations, and you can see several underground rivers while walking through around 40 kilometers of passages and with over 300 entrances.
There are several tours, which run daily (both guided day and night tours), and you can also go adventure caving. There are also many events happening year around in the caves such as concerts and various public events.
When you exit, make sure that you keep on the lookout for wildlife! In this region, you can sometimes see some native wildlife including kangaroos and wallabies!
Furthermore, don't forget to check out the Blue Lake! The blue lake is – as its name says – lake with bright blue water. The water is naturally colored by the refraction of light upon the limestone deposits and bedrock. You can go on a Blue Lake River tour, which is a 2.6Km walk meaning that it usually takes between 1 and 2 hours. On the walk, you will see various waterfalls, bridges, picnic areas and much more, through a deep forest. There are also many more trails and walks you can go on around the area.
Check out these websites for more information about The Caves and the River walking tours.
Doesn't this look beautiful? Would you love to discover more about Australia's secrets and amazing scenery? We also have Arrival packages for internships and Traineeships in Australia. The package does include various activities. You can visit the Blue Mountains, the Caves and the Blue Lake with the package!
Get in touch with Stage-Australia and start your dream down under!
Marketing and Sales

You always wanted to combine Marketing, Sales and Tourism? This position at the tourism-focused PR-Team in Sydney will give you the ultimate experience. Your responsibilities: Assist with the…

Details

Finance

Are you interested in Finance and looking for a short or long-term internship where you can apply knowledge in real-world situations? This might be what you have been looking for. To improve your organizational…

Details

Multimedia Design

We have an open position in the Multimedia Design department! The company is in the event technology sector and is interested in a detail-oriented intern. You will have a variety of tasks and responsibilities…

Details
25-06-2019

Welcome Rick!

We are happy to introduce to you our new Program Support colleague Rick Gitzels!

30-05-2019

Amsterdam Office Closed May 30th - 31st

On May 30th and 31st, our Amsterdam office will be closed in observance of Ascension Day. We'll be back…
Terugbelverzoek
Laat hier je nummer achter en we nemen zo spoedig mogelijk telefonisch contact met je op.
Toch liever de VS?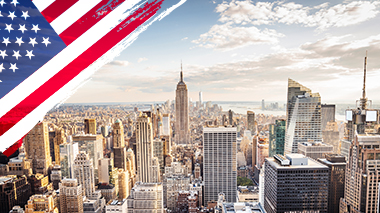 Naar Stage-USA