Stage in Australië
Lijkt het jou wat om stage te lopen in Australië? Van grote steden zoals Sydney en Melbourne tot in beschermde natuurparken: wij kunnen jou helpen om die droom te verwezenlijken. Als gecertificeerd en erkend bedrijf dat nauw samenwerkt met de Australische immigratiedienst, ambassades en consulaten, is Stage-Australia gespecialiseerd in het verzorgen van kwaliteitsstages in Australië en het verzorgen van visums. Ook hoef je je geen zorgen te maken over huisvestiging, verzekeringen of vlucht, wij helpen je. Ben je tussen de 18 en 30 jaar oud? Dan kun je je aanmelden. Lees verder over wat wij voor je kunnen betekenen of vraag een gratis en vrijblijvend gesprek aan.
Wat houdt een stage in Australië in?
Tijdens een stage werk je voornamelijk mee binnen het bedrijf. Je kunt hierbij kiezen voor een periode van drie tot twaalf maanden waarbij je vijf dagen - ongeveer 40 uur per week - stage loopt. Samen met het bedrijf wordt er een trainingsplan opgesteld waarin staat beschreven waar je je precies mee bezig gaat houden tijdens je stage. Naast de taken en werkzaamheden die je uitvoert voor je stagebedrijf maken sommige bedrijven tijd vrij om aan schoolopdrachten of onderzoeken te werken tijdens kantooruren, maar dit is niet vanzelfsprekend. Ook is het goed om er rekening mee te houden dat het aantal vakantiedagen per bedrijf verschillend zijn. Tijdens je intakegesprek is het daarom belangrijk dat je precies aangeeft wat je wensen zijn, zodat wij op zoek kunnen gaan naar het perfecte bedrijf.
Vergoedingen
Een betaalde stage kan jouw tijd in Australië en stuk makkelijker maken. Stage-Australia is een van de weinige bemiddelingsbureaus in Nederland die vrijwel alleen maar bestaande stages aanbiedt. Voor een stage tot zes maanden ontvang je vaak een salaris tussen AUS$300 en AUS$900 per maand en bij stages vanaf een jaar starten de vergoedingen bij $500. Sommige bedrijven bieden naast een salaris ook vergoedingen in de vorm van huisvesting, mealplans of vervoerskosten.
Stage richtingen
Bij Stage-Australia kun je als MBO, HBO en universitaire student terecht voor stages in vrijwel alle denkbare richtingen. Hieronder vind je overzicht van de meest voorkomende branches. Staat jouw richting hier niet bij? Neem dan contact met ons op via info@stage-australia.nl.
Marketing / Communicatie
Grafisch design/ontwerp
Media & Entertainment
Film/TV
Event Management
Hospitality / Toerisme
Fashion
Bedrijfskunde / Management
Financieel / Accounting
Facility Management
Techniek / Bouwkunde / Electro
Juridisch
Logistiek / Distributie
ICT / Informatica
Human Resources (HR)
International Business
Sport (management)
Health care
Event management
Technische Bedrijfskunde
Luchtvaart (techniek)


Huisvesting
Zodra we een programma voor je opstarten ontvang je van ons een housingfolder met hierin alle opties voor huisvesting in Australië. Het aanbod verschilt per stad: in sommige steden zijn er studentenhuizen, in andere steden zal je gaan wonen in een studio of appartement.
Nadat je een geschikte plek hebt gevonden kun je dan zelf contact opnemen met de verhuurder. Veel studenten kiezen er echter voor om eerst een paar nachten in een hostel of hotel te verblijven en vanuit daar verschillende woonruimtes te bekijken: een slimme zet om er zeker van te zijn dat je een goede keuze maakt. Bekijk hier de gemiddelde prijzen voor alle vormen van huisvesting in Australië.
Inschrijven
Je kunt je op ieder moment bij Stage-Australia inschrijven voor een stage in Australië. Wel is het verstandig om dit drie tot vijf maanden voor de start van je stage te doen, zodat alles ruim op tijd geregeld kan worden. We accepteren studenten tot één maand voor de start van de stage, hiervoor gelden wel aangepaste voorwaarden.

Schrijf je vandaag nog in via ons inschrijfformulier. Wij nemen vervolgens binnen één werkdag contact met je op om een intakegesprek via Skype of bij ons op kantoor in te plannen, waarin we je vertellen over alle mogelijkheden. Inschrijven en het intakegesprek zijn kosteloos en vrijblijvend!

Naast stages is het ook mogelijk om via Stage-Australië af te studeren of een traineeship te volgen in Australië.

Heb je vragen? Neem dan contact met ons op via info@stage-australia.nl of 020 68 23 026.
Inschrijven
Marketing and Sales

You always wanted to combine Marketing, Sales and Tourism? This position at the tourism-focused PR-Team in Sydney will give you the ultimate experience. Your responsibilities: Assist with the…

Details

Finance

Are you interested in Finance and looking for a short or long-term internship where you can apply knowledge in real-world situations? This might be what you have been looking for. To improve your organizational…

Details

Multimedia Design

We have an open position in the Multimedia Design department! The company is in the event technology sector and is interested in a detail-oriented intern. You will have a variety of tasks and responsibilities…

Details
27-04-2023

We are hiring!

We are hiring! Are you interested in working at Stage-Global in Amsterdam? We currently have the following…

26-09-2022

Stage-Global Informatie sessies - Walk In!

Wij organiseren weer informatie sessies bij ons op kantoor. Je kan hier vrijblijvend voor inschrijven…
Terugbelverzoek
Laat hier je nummer achter en we nemen zo spoedig mogelijk telefonisch contact met je op.
Toch liever de VS?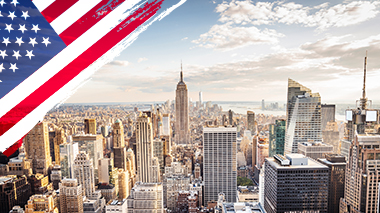 Naar Stage-USA






Internship Johannes
6th September 2023. I found the program preparations very very good. Especially the support…






J-1 Visa Morganne
8th August 2023. The program preperation at stage global was very helpful in responding quickly…






Internship Alberto
7th August 2023. The program preperations went very well. I have to say that everything was perfectly…