Why is doing an internship/traineeship abroad a valuable experience?
26 april 2012
Internships/ traineeships abroad provide you with an opportunity to experience another culture in an in-depth and exciting way. It is a preparation for a career in the 21 century and will increase your multicultural skills. These skills will help you seeing situation of companies through the eyes of other cultures and makes you valuable for many companies.
The challenge to work in a foreign country does not only stimulate your personal development but also is a good way to make contacts to professionals from other parts of the world in a field of your interest. Moreover you will learn more about the culture, the people and the language of the country in an in-depth way.
Furthermore, the internship position will strengthen your resume. In this era it is becoming increasingly important to demonstrate potential employers your ability to function with many different peoples and cultures. You will find out what it is like to work in a specific field and in a different culture.
Along with these fantastic opportunities, we have experienced the anxiety of young professionals to do an internship/traineeship abroad as it might bring a host of challenges that must be overcome. These challenges can be obtaining visa en work permits, cultural differences, language barriers, cost of travel and finding suitable housing.
Stage-Australia reacted on that and has extended the travel preparation guide to give you as much information as possible before the start of your internship. We assist you with your visa and with finding housing, which might be one of the biggest challenges. We will also check your language skills to make sure that you are well-prepared to work in a foreign country. Before, during and after your internship/traineeship, we are there to help you with your questions.
Stage-Australia will help you with the challenges! Now it is on you to make take the opportunity to go abroad for doing an internship/traineeship!
Check the news regularly! Next week Stage-Australia will give tips on how to make the most out of your internship.
Marketing and Sales

You always wanted to combine Marketing, Sales and Tourism? This position at the tourism-focused PR-Team in Sydney will give you the ultimate experience. Your responsibilities: Assist with the…

Details

Finance

Are you interested in Finance and looking for a short or long-term internship where you can apply knowledge in real-world situations? This might be what you have been looking for. To improve your organizational…

Details

Multimedia Design

We have an open position in the Multimedia Design department! The company is in the event technology sector and is interested in a detail-oriented intern. You will have a variety of tasks and responsibilities…

Details
25-06-2019

Welcome Rick!

We are happy to introduce to you our new Program Support colleague Rick Gitzels!

30-05-2019

Amsterdam Office Closed May 30th - 31st

On May 30th and 31st, our Amsterdam office will be closed in observance of Ascension Day. We'll be back…
Terugbelverzoek
Laat hier je nummer achter en we nemen zo spoedig mogelijk telefonisch contact met je op.
Toch liever de VS?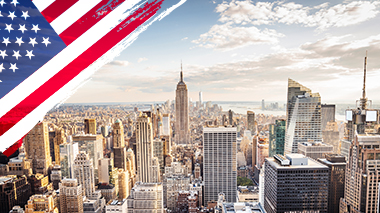 Naar Stage-USA